| | |
| --- | --- |
| | My plays have been produced in New York, Chicago, Miami, and Washington, D.C., and range from dark drama to satire. "The Beautiful Dark" was the New Works Project Winner at T. Schreiber Studio in New York, and a finalist for the Woodward/Newman Drama Award. "A Place in the Woods" was nominated for a Jeff Award for Best New Work, and "The Kneeling Position" was a finalist for the O'Neill National Playwrights Conference. |
THE BEAUTIFUL DARK
A full-length play by Erik Gernand
"Affecting, thought-provoking...Mr. Gernand has created complicated, recognizable people who are, like most of us, victims of their own flaws."

--The New York Times


"An untenable situation, spiraling out of control. This is what it looks like from the inside, when a family is coming apart at the seams."

--Chicago Tribune


"Gernand quickly stakes out his own turf, plunging his characters into ethical turmoil...Gernand ingeniously navigates a world of increasingly murky morality."

--Chicago Reader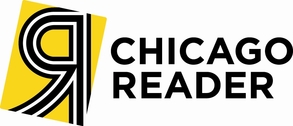 The Beautiful Dark
premiered at
Redtwist Theatre
in Chicago in July 2013, moved to a subsequent production that fall at
Premiere Stages
in Union, NJ, had its New York Premiere with
The Barrow Group
in 2014, and was produced at
Mercury Players Theatre
in Madison, WI in 2015. The full-length drama is about a mother who must confront her darkest fears when she suspects that her teenage son may be planning an act of violence. The play may be purchased through
Dramatic Publishing
.

A PLACE IN THE WOODS

A full-length play by Erik Gernand

"A topical family drama that reaches its true heights in its comic moments…Gernand's script is an endearing mix of desolation and humor."

--NewCity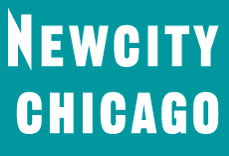 A Place in the Woods opened in Chicago in 2014 with The Fine Print Theatre. That production was nominated for a 2015 Non-Equity Jeff Award for Best New Work. The full-length dramedy follows the story of a gay man living in Chicago who is forced for return to the small Indiana town he has all but forgotten when his mother falls ill.


THE KNEELING POSITION

A full-length play by Erik Gernand

A work-in-progress new play about a man who confronts his high school bully twenty years later.
Finalist: National Playwrights Conference at The O'Neill Center, 2015
Semi-Finalist: PlayPenn, 2015
Play Lab Selection: Last Frontier Theatre Conference, Valdez, AK, 2015
Reading: Luna Stage, West Orange, NJ, 2015

SHORT PLAYS
"A thoughtful work that feels timely without being exploitive...Erik Gernand's dialogue is natural and the characters are realistic."

--DC Theatre Scene


My short plays have been produced around the country, including City Theatre in Miami, Actors Theatre of Louisville, American Theater Company in Chicago, Source Festival in Washington DC, and Stage Q in Madison, WI, as well as been nominated four times for the Heideman Award given through Actors Theatre of Louisville.


SKETCH COMEDY

"#1 Don't Miss…Full of innovative satire and spotted with tender moments...It's believably twisted writing-meets-grounded comedic acting."

--Timeout Chicago (about Mantabulous!)
I've also co-written sketch comedy revues that have been produced at Donny's Skybox Theatre at Second City in Chicago including Do These Pants Make Me Look Fake?, North Polar Disorder, and Mantabulous!.